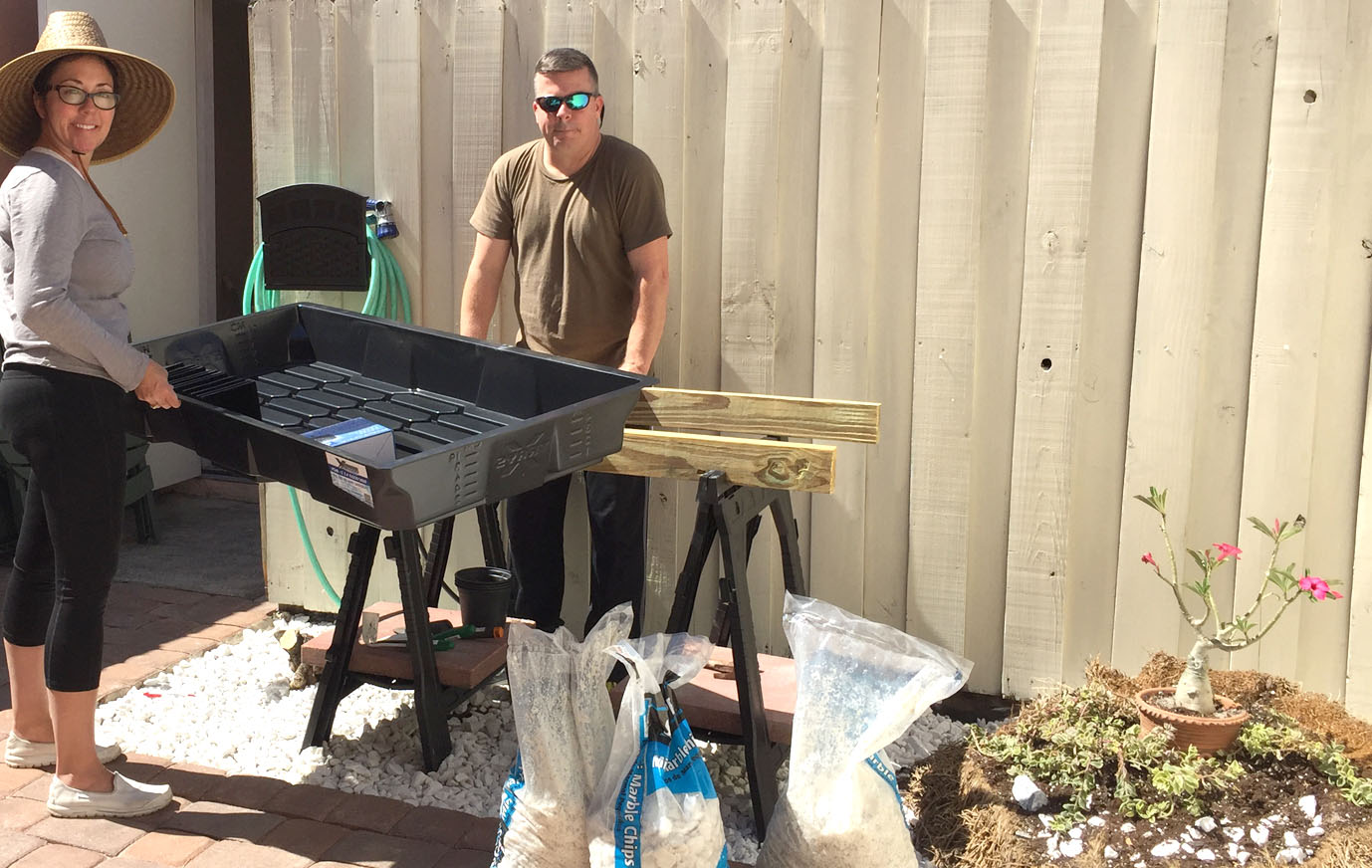 We have been anxiously waiting for spring, so that we could get our organic vegetable garden rocking. This year my family wanted to do something different and interesting in our small courtyard area.
We wanted to see what all the hype was about with hydroponic gardening. We visited our local HTGSupply Store to get some additional information. They were beyond helpful and after much discussion on the different types of hydroponic systems, we decided to do a traditional ebb and flow garden. The set up was so simple and we were out the door for under $150!
We might have gotten a little carried away with the initial setup. After talking to my neighbor and having them relay the problems they were having with bugs and critters, we decided to make some alterations to the foundation of our hydroponic ebb and flow system by building a screened cage around it. Photos to come on the cage in the next update.
Keep in mind that we are novice gardeners and certainly very new to hydroponics! But we are having a blast doing this garden and learning a lot about hydroponic gardening and spending quality family time together. Stay tuned for updates on our hydroponic garden!